The first virtual maritime dialogue forum was launched at the Arab Academy for Science, Technology and Maritime Transport in Sharjah
Tuesday, 21 April 2020
As part of its continuous efforts to renew the methods of integrating students with the marine sector, which is one of the most vital sectors to support the global economy and trade, especially in the face of the effects of the spread of the emerging corona virus "Covid-19", the Arab Academy for Science, Technology and Maritime Transport in Sharjah launched a virtual marine dialogue forum, to be a bridge that connects the students of the Academy with decision makers and influencers in the navigation sector, and to provide them with more information about their career. The first virtual dialogue forum was hosted by His Excellency Dr. Ismail Abdel Ghaffar Ismail Faraj, President of the Arab Academy for Science, Technology and Maritime Transport, Her Excellency Eng. Hessa Al Malik, Executive Director of the Maritime Transport Sector at the Federal Authority for Land and Maritime Transport, and Captain Abdullah Al Hayas, Director of the Department of Transport Affairs Maritime in the Federal Land and Maritime Transport Authority.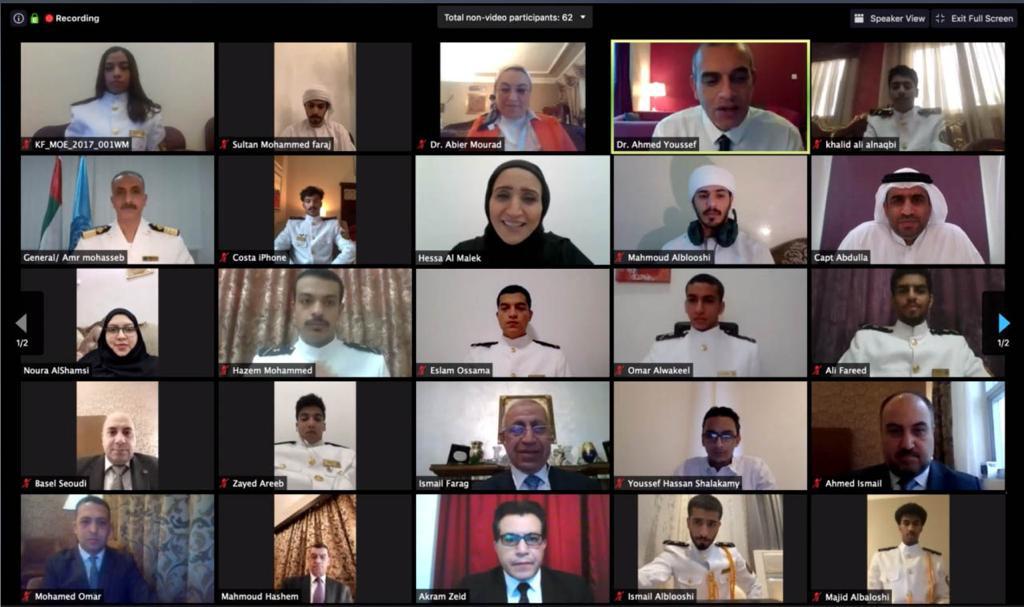 Several important topics were discussed during the first forum, the most important of these was the qualitative competitive value of the maritime sector, Arab and international.
The current challenges facing work in the marine sector, job opportunities and training in addition to government initiatives aimed at enabling the new generation of work in the marine sector.