AWIMA Participates in the 15th edition of Shiptek 2022
Sunday, 06 March 2022
Arab Women in Maritime Association has successfully participated in the 15th edition of Shiptek 2022 in an interactive panel highlighting the important role of qualified females in the maritime sector entitled "Women in Maritime: Resilience and Leadership amidst a global pandemic" as part of Shiptek 2022.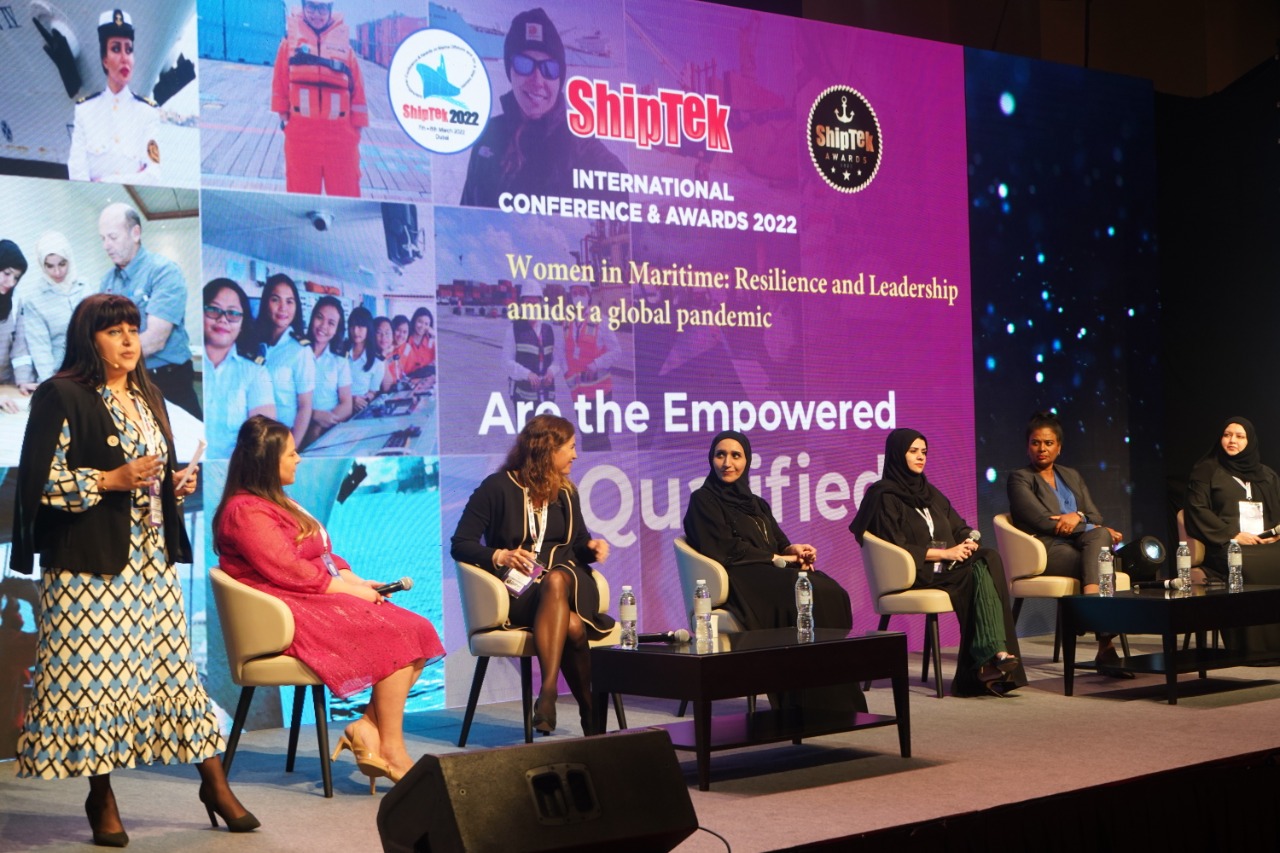 Panelists have referred to the significance of creating the right environment in which women are identified and selected for career development opportunities in the maritime sector. Women have an important role to play in the maritime industry and this is not limited to specific sectors. Today, the UAE prioritizes the need to empower the maritime workforce with women talents. By nurturing young women and providing them with necessary resources to excel in the field, we are giving birth to an industry that will be renewed with women leaders of the future.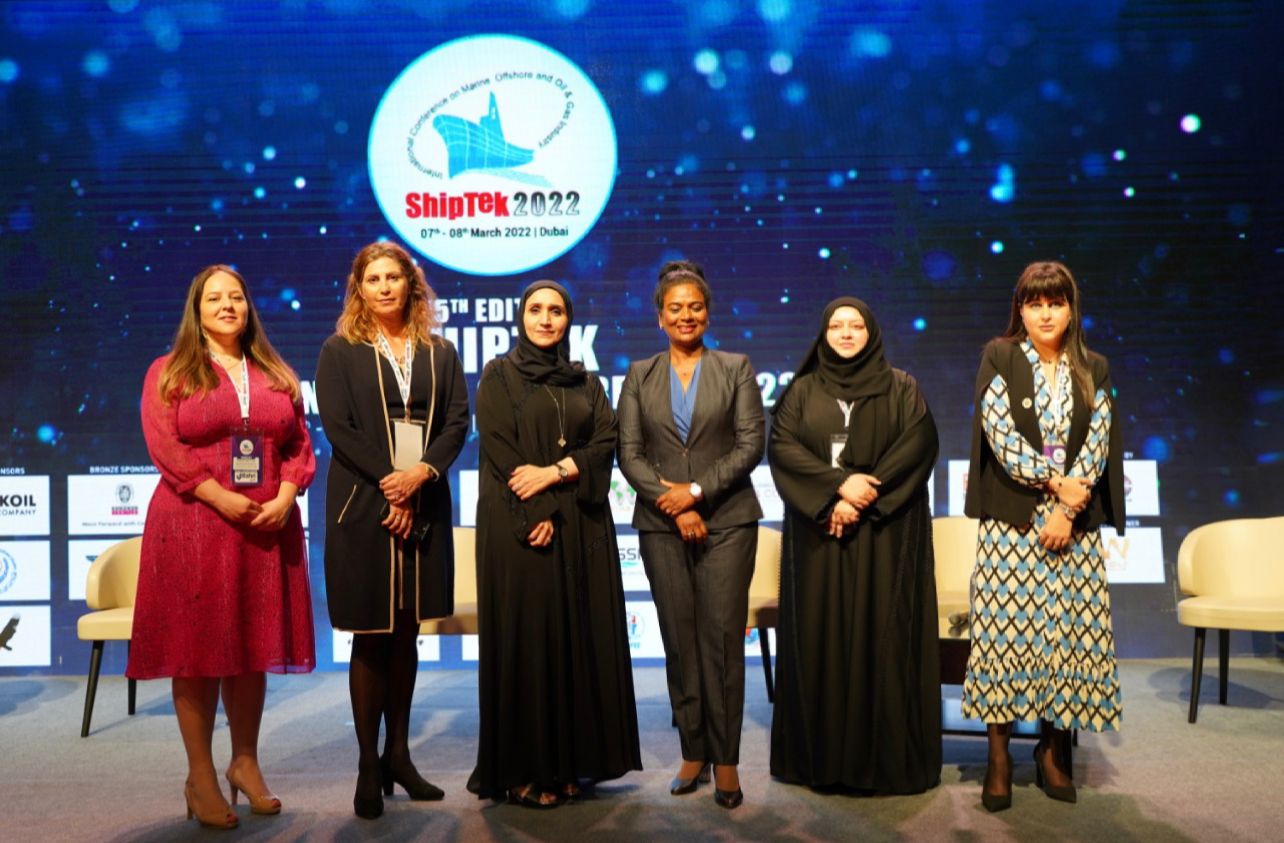 H.E Eng.Hessa AlMalek, Advisor to the Minister for Maritime Transport Affairs at the UAE Ministry of Energy and Infrastructure and the president of AWIMA has clarified the essential pillars to create an industry where women can co-exist and lead successful entities, such as access to proper education, training and capacity-building as well as identifying and eliminating the physical and social barriers. There is no doubt that government and private sectors are effectively collaborating to reinforce the idea of "Leading by Example '' aiming to maximize the impact of the qualified "Women of Caliber" to the industry.